IR 36 NON BASMATI
We are instrumental in the manufacturing and supplying of IR 36 Parboiled Non Basmati Rice . Our Parboiled Non Basmati Rice is widely acclaimed by the buyers for its yummy taste, tempting flavor and high nutritional content. Further, the IR 36 Rice has enticing aroma both in cooked as well as in raw state. Being a reputed firm, we are capable of delivering small as well as bulk quantities of the IR 36 Parboiled Rice at modest prices.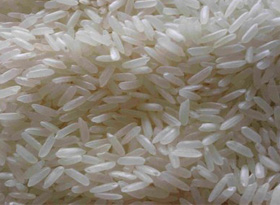 IR 64 NON BASMATI
IR-64 is LONG Grain Rice, Mostly cultivated in Tamilnadu, Karnataka, Andhra predesh Region of INDIA. We have authentic suppliers from the CLUSTER of the Rice millers in Karnataka, Andhra and Chennai, which are processing TONS of the IR-64 Rice and produces Double polished; Silky and SORTEX cleaned. IR 64 Non Basmati Rice is one of the most exported varieties of long grain non basmati rice with average length of 5.8mm to 6.2mm. Also called Parimal/IR36/Long Grain White Rice.
1121 BASMATI
The length of the uncooked 1121 Basmati Rice recorded in the Limca Book of World Records (2008) is between 8.30 to 8.40mm. The Pusa 1121 Basmati Rice is also the first choice of the national as well as international clients due to the very extra long grain, aromatic fragrance and non-sticky after cooking. Moreover, we are listed at the apex in the list of the dependable 1121 Basmati White Rice Exporters from India.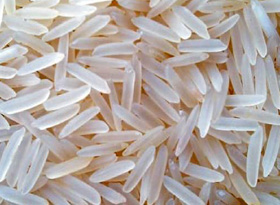 PR 11 BASMATI
We are providing high quality PR 11 Basmati Rice. The rice is widely used to prepare snacks, noodles and sweets. Further, it is packed in temper proof packaging to provide safer deliver at user's end. We are also expert in offering of white rice PR 11 grade of rice which is known for its superb taste as well as full rice grains. This white rice is white in color as well as also has low moisture level. This white rice is also packed in various packages and is free from stones as well as other dirt and dust.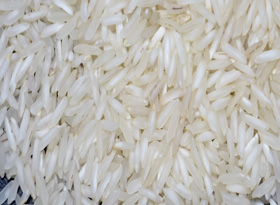 1509 BASMATI
The new high yield high variety is being endorsed by the farmers as it is also a short duration variety and takes less time in cultivation. While stating this here today, a spokesman of the Agriculture Department said that PUSA 1509 variety had become immensely popular among the farmers due to its high yield as compared to Pusa-1121. The agriculture scientists are of the view that this variety would replace the Pusa-1121 variety of Basmati as it is an improved version. He said that district Karnal is famous in the entire country for its basmati production. The basmati produced in Karnal also has high demand in foreign countries.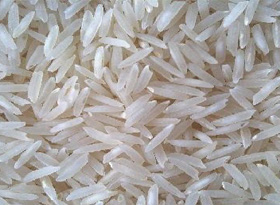 SWARNA
Swarna, an Indian rice variety is one of the healthiest staples out there and carries a very low diabetes risk, says a leading rice research organisation. "Rice varieties such as India's most widely grown rice variety Swarna have a low glycemic index (GI). The IRRI termed it as an important achievement as the gene would help rice breeders to develop varieties with different GI levels to meet the demand of diabetic and non-diabetic consumers.The rice is efficiently cleaned, hulled and dried using latest technology machines by our proficient professionals. Swarna rice has two varieties in it.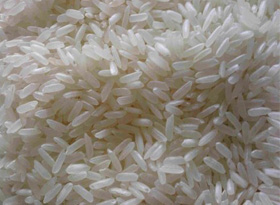 IR 8 NON BASMATI
We are prominent Manufacturer and Supplier of IR-8 Non Basmati Rice. Our offered IR-8 Non Basmati Rice is cultivated using the best quality manures and organic fertilizers. Our IR-8 Rice is widely known for their delicious taste, tempting aroma and excellent flavor. We package our Non Basmati Rice in quality-approved packaging material. Further, the prices of the Non Basmati Rice are also kept very nominal.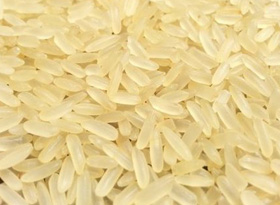 ---